Links to Other Versions...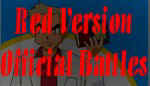 The Original and the Best!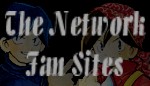 Other sites like this one. But you wouldn't want to click on this... why don't you just stay here?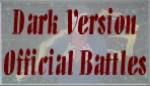 à Battle Listings
à Email da Webmaster
Comment on the latest Battles!

My collection of non-pokebattles fanfiction, much of it dark...
DARK VERSION IS AT:
#3
Dark Version
Home of... (considers)
All of the following:
Dark Version Records:
A win/lose/draw record of each character that has participated in all Dark Version Battles to date, followed by a list of the battles in which the character has participated in. Battles within Fanfics do not count towards records.
Team Rocket

Bill: 0:1:0 | 3, 14, F1
Butch & Cassidy: 0:1:0 | 15
Deven: 5:6:1 | T1, 11, 14, 18, F1, 21, 24, 27
Jessie: 5:6:1 | 7, 10, T1, 11, 14, 18, F1, 21, 24, 27
Simon the Lumberjack: 0:2:0 | 16, 24

Dead/Captured
Editor: 2:3:2 | 1, 4, 5, 6, 7, T1, 17, F1
James: 0:2:1 | 7, 12
Oak: 0:4:0 | 4, 8, 13, 17, F1
Red Warriora: 43:0:0 | 19, F1
Tree Man: 2:0:0 | 16, 20, F1
Yellow Archera: 0:0:0 | 19, F1
Other
Anarrator: 2:1:0 | 1, 2, 3, 4, 5, 8, 13, 17, 18, 19, 20, F1, 21, 22, 23, 24, 25, 26, 27
Ash: 0:1:0 | 15
Baa'gryl: 1:0:0 | 26
Cranky Bob: 1:1:0 | 10, 12
Da Evolution Mana: 0:1:0 | 20, F1
Dark Doompuff: 2:0:0 | 18, F1
Engineer: 0:0:1 | 11
Garrett: 7:6:2 | 2, 3, 6, 7, T1, 12, 16, 20, F1, 21
Innocent Bystander: 0:0:1 | 11
Josh: 0:0:0 | 22, 25
Misty: 0:1:0 | 15
Pikachu/?????: 1:0:0 | 18, F1
The Popcorn Man: 0:0:0 | 17, F1
Tracey: 1:0:0 | 15
Wood Golems: 1:0:0 | 24

Recap: Same aga- hey, wait a minute, what's this? (Reads battle) Oh, okay, this is Dark's first imput into the big war going on in Ruby Version
Battle #36: Vacation set in Ruby October 6th, 2000
Player: Deb [No Record in Dark]
DEB appeared!
Hey, what are you doing here... wait, you're not my Narrator!
NARRATOR is from DARK VERSION!
DARK WEBMASTER thinks it's about time he had a SAY in this DARK/RUBY/SHADOW war!
DWMASTER also thinks DVFANS could use a short break from WAR EVENT!
Gah... not that treacherous little-
NARRATOR doesn't care what you think about DWMASTER!
NARRATOR simply wants a DETAILED SUMMARY of the WAR and the POSITION of the WAR!
Um... I think you should talk to mah cute little Kitty for that one...
NARRATOR wants to talk to KITTY!
DEB used CONJURE!
DEB conjured a VIDEOPHONE!
KITTY appeared on VIDEOPHONE!
DEB left!
Player: Kitty
Bah! What is it? Who's there?
NARRATOR wants to know what's happened in the battle so far...
It doesn't matter! As soon as this here Death Star charges up again, they're ALL gonna die!
NARRATOR is SHOCKED!
Get over it. You came here to Narrate, and you can go down and let them fight... and watch a spectacular fireworks display!
KITTY laughs EVILLY!
NARRATOR thinks DEB was a little... OVERGENEROUS when referring to her KITTY as CUTE!
INTRUDER ALARM sounds!
=O.o=
KITTY now looks CUTE!
NARRATOR used AWWWW!
Bah! Shut up, foolish Narrator. Where is this intruder?
STORMMACARONI run in!
What is happening?
STORMMACARONI say EVIL ICECREAM is in the BASE!
EVIL ICECREAM appeares!
BATTLE ensues!
NARRATOR would NARRATE... but VIDEOPHONE broke!
Connection to KITTY lost!
DEB appears again!
Player: Deb
So, you planning to narrate, I take it? I guess I should come with you...
NARRATOR points out that DEATH STAR is pointed at BATTLEFIELD!
Dun worry... that thing couldn't hurt me...
NARRATOR wonders why you want to come!
I dun trust you.
NARRATOR is TRUSTWORTHY!
NARRATOR's FEELINGS are HURT!
Now... what happened last time I heard that?
CROOKED SALESMEN appeared!
Huh? Where? How'd they get in here?
No! NARRATOR was answering your QUESTION!
Oh, yeah.
NARRATOR is leaving!
Let's go!
DEB hopped into a handy HOVERCRAFT-THINGY!
NARRATOR and DEB headed to BATTLEFIELD!
NARRATOR looks at BATTLEFIELD!
GIANT CROOKED SALESMAN MECHA wants to fight GIANT SALESMAN MECHA!
RUBY PLUSHIE wants to fight GIANT SALESMEN MECHA!
MACARONI, SALESMEN, FREEZER ARMY and CROOKED SALESMEN are SWARMING the AREA, doing BATTLE!
EVIL POTATO is sitting on one side not doing anything!
Ooh, Ruby Plushie, how cute!
NARRATOR doesn't like PLUSHIES!
How can you not like plushies?
DEB wants to CUDDLE RUBY PLUSHIE!
NARRATOR points out that although it's a PLUSHIE it is still MUCH, MUCH BIGGER than DEB!
-_-'
NARRATOR hates PLUSHIES!
NARRATOR wants RUBY PLUSHIE to BURN!
Not burn the plushie... give you a Snow Cone?
DEB offered a SNOW CONE!
NARRATOR is FREAKED OUT!
GIANT CROOKED SALESMAN sent out HUGE SOUND SYSTEM!
HUGE SOUND SYSTEM used MACARENA!
MACARONI start DANCING!
SALESMEN used HELLO SIR!
MACARONI hesitate!
SOUND SYSTEM used KNOB TURN!
MACARENA's VOLUME greatly rose!
MACARONI dance madly!
It's super effective!
JARJARRATOR appeared!
Heh... cute...
JARJARRATOR issa cute?
JARJARRATOR is HAPPESSA!
NARRATOR doesn't like JARJARRATOR!
Not into cute, are you?
NARRATOR wants JARJARRATOR to BURN!
And a bit of a pyromaniac... I like my narrator better.
NARRATOR also points out that AUTHOR hasn't actually SEEN episode one and doesn't really KNOW how JARJAR speaks!
Well, you're a whole lot of use, aren't you?
JARJARRATOR died!
JARJARRATOR issa still here!
The other Narrator tried that too. Narrators can't kill Narrators...
NARRATOR tried a NEW TACTIC!
JARJARRATOR was moved 50 MILES WEST!
JARJARRATOR issa still here! Nya!
EVERYONE but JARJARRATOR was moved 50 MILES EAST!
JARJARRATOR issa still here! Nya! Wait... where did everyone go?
50 MILES EAST...
BATTLE CONTINUES!
GCSM allied with RUBY PLUSHIE!
What?
DEB is CONFUSED!
DEB has too much POWER to hurt herself in her confusion!
GCSM sent out GIANT TOUGH PILLOW of HARDNESS!
What's going on? Where did it get that?
SILPH Co. creates MANY useful items!
NARRATOR notes that DEB's HOVERCRAFT-THINGY is made in SILPH!
Huh... hey, you're right!
GTP of H used DEFLUFFIFY!
RUBY PLUSHIE evolved into RUBY WEAPON!
Hey... you're helping Ruby?
NARRATOR notes that CROOKED SALESMEN have never actually done anything to endanger RUBY VERSION!
You mean...
NARRATOR used SHUSH!
NARRATOR points to the WEST!
DEATH STAR fired!
Only JARJARRATOR was hit!
WEAK CRY comes from the WEST!
Messa still heeeeere...
JARJARRATOR faints!
BACK to the BATTLE!
RUBY WEAPON wants to CRUSH!
RUBY WEAPON attacked GSM!
GCSM sat back and watched!
RUBY VERSION is WINNING!
Hey... this is good... Thankies, Narrator!
DEB hugs NARRATOR!
NARRATOR is FREAKED OUT!
NARRATOR has had enough!
NARRATOR runs away!
NARRATOR wants to get back to the WAR EVENT!
Recap: Yes, it's over, the final ba- hey! Don't tell me I have to do another one after this! Nooo... will it ever end?

Battle #38: War Event Semi-Final October 18th, 2000
Player: Garrett the Holy [Lots:Less:Notmany] Last Battle: The last WE Battle (Win vs. TR)

Right. NOW are we up to the boss?
BOSS is impressed!
BOSS thinks you will have to do better, however!
We'll see about that!
BOSS ran away!
What?
BOSS ran away to BATTLE #39!
BOSS is WAITING IMPATIENTLY!
FLUNKIES appear!
Gah... Well, if the boss is in Battle #39, that means that one of us must get through...
EVOLUMAN says that you OWE it to the READERS to WIN!
BATTLE #39 will be VERY BORING if you don't win!
So... how many of these flunkies are there?
FOUR!
They shouldn't be too hard to beat-
FLUNKIES sent out CHARIZARD, ALAKAZAM, NIDOKING and GOLEM!
...I hate it when that happens. Alright, all pokemon go!
HOLYGARY and EVOLUMAN sent out ALL POKEMON!
CHARIZARD used SEISMIC TOSS!
CHARIZARD tossed a SEISMOGRAPH!
No effect!
GOLEM used ROCK SLIDE!
GOLEM was too heavy for the SLIDE!
SLIDE broke!
GOLEM is UPSET!
ALAKAZAM used REFLECT!
ALAKAZAM used REFLECT!
ALAKAZAMS started a PSYCHIC BATTLE!
REFLECTED PSYBEAMS fly everywhere!
NIDOKING used HYPER BEAM!
GEOSTING was hit!
GEOSTING evolved into HYPERSTING!
HYPERSTING attacked GOLEM!
RUSTSWORD used SLASH!
PRICE of RUSTY BLADES were SLASHED by 50%!
PIDGEOTTO used QUICK ATTACK!
PIDGEOTTO advised RATTADUDE to ATTACK QUICKLY!
RATTADUDE looked at OPPONENTS!
RATTADUDE isn't even going to try!
PIDGEOTTO sighed!
PIDGEOTTO and CHARIZARD began to start an AERIAL BATTLE!
Began to start?
SHADDUP!
DUGTRIO used EARTHQUAKE!
SEISMOGRAPH measured 8.4!
DUGTRIO is VERY PROUD!
No-one else was AFFECTED!
(Despite the fact that an 8.4 should have knocked down everything within several miles... there was nothing to knock down! It's just a blank void, for god's sakes!)
SANDSLASH wants to TRY!
SANDSLASH used EARTHQUAKE!
SEISMOGRAPH measured 7.3!
SANDSLASH needs to work on his POWER!
EVOLUMAN says POKEMON should get back to the BATTLE!
PIKACHU used THUNDER!
NIDOKING was unaffected!
GOLEM was unaffected!
CHARIZARD was hit!
It's super effective!
PIDGEOTTO was also hit!
It's also super effective!
ALAKAZAM was protected by REFLECT!
PIKACHU was hit by THUNDER!
It's not very effective...
HYPERSTING is not doing too well against GOLEM!
DUGTRIO used DIG!
DUGTRIO dug a MOAT around GOLEM!
GOLEM is IMMOBILIZED!
Alright! Leave the stupid Golem, attack the Nidoking!
SWORD used SHRAPMETAL STORM!
NIDOKING was hit 145 times!
NIDOKING is ENRAGED!
HYPERSTING used POISON SLASH!
NIDOKING is unaffected by poison... but the slash HURT!
NIDOKING used THRASH!
HYPERSTING is too HYPER to stay in ONE PLACE long enough to be THRASHED!
RATTADUDE used LIMPET!
RATTADUDE latched on to NIDOKING's LEG!
SANDSLASH used ROLLING TACKLE!
The ODDS are REALLY AGAINST NIDOKING!
NIDOKING can't hit ANYONE!
EVERYONE can hit NIDOKING!
HYPERSTING used ROCK DROP!
HYPERSTING dropped on NIDOKING'S HEAD!
NIDOKING fainted!
RATTADUDE was CRUSHED!
RATTADUDE fainted!
Yeah! That's one down!
ALAKAZAM and PIDGEOTTO are LOSING their respective battles!
Hey, Evoluman, give my guys a hand!
EVOLUMAN doesn't want to!
Quick! Just evolve them! You want to win, don't you?
EVOLUMAN concedes!
EVOLUMAN used EVOLVE x2!
EVOLVE hit CHARIZARD!
What? CHARIZARD is EVOLVING!
Hey! What do you think you're doing!
EVOLUMAN points out that it's pretty hard to aim for such a TINY TARGET way up in the air!
Quick, get rid of the Charizard before it finishes evolving!
EVERYONE used their MOST POWERFUL ATTACKS!
Is it just me, or is that happening a lot around here?
CHARIZARD is BLASTING OFF AGAIN!
Other EVOLVE hit ALAKAZAM!
Which one?
YOUR one!
Yes!
Wait... Attack was REFLECTED!
WHAT?!
ALAKAZAM has a REFLECT BARRIER up!
What? EVOLUMAN is evolving!
ENEMY POKEMON used MOST POWERFUL ATTACKS!
EVOLUMAN is BLASTING OFF AGAIN!
SANDSLASH, DUGTRIO and PIKACHU were BLASTED OFF TOO!
Now... Everyone on the Alakazam!
ALAKAZAM used PSYCHIC!
ALAKAZAM sees INCREDIBLE PAIN AND SUFFERING in it's OWN FUTURE!
ALAKAZAM used TELEPORT!
Well... that was easier than expected. This has been a rather short battle, hasn't it?
DWMASTER wants to get to the FANFIC already!
DV FANFIC! Coming up, right after battle #40!
NARRATOR notes that GOLEM is still THERE!
Ah, who cares. Come on, guys, the Boss is probably getting impatient!
Recap: It's over! (Celebrates!)

Battle #39: The End At Last! November 1st, 2000
Player: The Boss [No Record]

NARRATOR thinks this FINAL BATTLE of the WAR EVENT could use a DRAMATIC INTRO!
NARRATOR hits a little SWITCH that says STORY MODE!

Garrett the Holy strode confidently into the 39th battle of Dark Version, sword hefted lightly in one hand and a pokeball in the other. All of a sudden, the blank void that extended forever in all directions retreated, showing a long arena, or at least the lines were drawn in - other than that it was a stark wasteland. Rocks and bushes popped up here and there, but it was mostly featureless.
"About time you got here." The Boss said, looking at him boredly. "I must say, you did somewhat better than I expected over my troops. But now, you'll find that everything you've done has been in vain..."
"I think not, oh evil overlord. I hath sworn to slay thee or perish trying!"
The Boss gave him a really weird look. Garrett realised what he'd just said.
"Sorry, bit of a relapse from the RPG days... Prepare for battle!" He held out his sword...

STORY MODE was switched OFF!
HOLYGARY wants to fight!
Yes, I'm sure he does. Let's see how the fool's sword handles this... Graveler, go!
BOSS sent out GRAVELER!
HOLYGARY sent out ALAKAZAM!
Oh damn... Graveler, rolling tackle!
GRAVELER used ROLLING TACKLE!
ALAKAZAM used REFLECT!
GRAVELER was fully REFLECTED!
!ELKCAT GNILLOR desu RELEVARG
ALAKAZAM was hit by a BACKWARDS ROLLING TACKLE!
HOLYGARY curses!
Now, Graveler, finish the weakling off!
GRAVELER doesn't understand!
GRAVELER says ?sdrawkcab gnikaeps uoy era yhW
Err... ?worhT kcoR
GRAVELER used ROCK THROW!
ALAKAZAM used BARRIER!
THROWN ROCKS formed a BARRIER!
Heh, perfect. Now, Ear... I mean, !ekauqhtraE
GRAVELER used EARTHQUAKE!
ROCKBARRIER fell apart!
ALAKAZAM was BURIED!
ALAKAZAM used PSYKE EXPLOSION!
ROCKS were DISINTEGRATED!
ALAKAZAM was hit by RECOIL!
ALAKAZAM fainted!
HOLYGARY sent out HYPERSTING!
What is that? Some sort of Geodude? Looks rare... I guess I'll just have to steal it...
HOLYGARY doesn't think so!
HYPERSTING used FOCUS ENERGY!
ENERGY was fully FOCUSED!
FOCUSED ENERGY is sitting in MIDAIR!
Hmm... a solid energy ball? Try throwing it at the little thing.
GRAVELER used ENERGY THROW!
HYPERSTING hit it back!
Hit it back!
GRAVELER used HIT!
ENERGY BALL exploded!
ER fainted!
GRAVELER was renamed GRAVEL!
No! My pokemon! You'll pay for that, puny thing!
HOLYGARY is AMUSED!
Tauros, I choose you!
Go, TAUROS!
HOLYGARY points out that your STRATEGY leaves something to be DESIRED!
HOLYGARY expected a BOSS of TEAM ROCKET to know not to send out a NORMAL TYPE against a ROCK TYPE!
You don't know this Tauros. You know what to do!
TAUROS used BLIZZARD!
WASTELAND evolved into FROZEN WASTELAND!
HYPERSTING fainted!
HOLYGARY used ACCUSE!
HOLYGARY ACCUSED you of CHEATING!
Of course. Haven't you ever played pokemon stadium?
HOLYGARY has only heard BAD REPORTS about it!
What? Who would give it a bad report? You can't do that, this is a pokemon site!
DARK WEBMASTER!
DWMASTER hates PSTAD!
DWMASTER REALLY hates PSTAD NARRATOR!
PSTAD NARRATOR died 1000 CRUEL & UNUSUAL DEATHS!
BATTLE continued!
HOLYGARY sent out PIDGEOTTO!
Fool... Tauros, Thunder attack!
TAUROS used THUNDER!
SPECIAL EFFECTS GUYS appeared!
SEG used THUNDER!
THUNDER EFFECTS appeared!
BATTLE's DRAMATICS greatly rose!
PIDGEOTTO used SAND ATTACK!
There was no SAND!
Hm... at least he didn't get the attack either.
However, there was GRAVEL!
...
BOSS looks REALLY PISSED OFF!
TAUROS was hit by GRAVEL!
Hit <random four-digit number> times!
TAUROS fainted!
So... it looks like time to use my most powerful pokemon...
HOLYGARY says to BRING IT ON!
Persian, go!
HOLYGARY thinks this is a JOKE!
PERSIAN used POUNCE!
PERSIAN begins to FEED on PIDGEOTTO!
HOLYGARY hurriedly returned PIDGEOTTO!
HOLYGARY says it's time for HIS most powerful pokemon!
HOLYGARY sent out RUSTSWORD!
Hmm... problem. Persian, bite!
PERSIAN learnt the HARD WAY that BITING a HUGE SHARP EXTREMELY RUSTY OBJECT can be HAZARDOUS to your HEALTH!
PERSIAN fainted!
Huh? Oh well... Dugtrio, go! Dig!
DUGTRIO used DIG!
DUGTRIO dug a HOLE!
SWORD is READY...
...
...
EVERYONE is WAITING!
Attack, Dugtrio!
DUGTRIO fainted!
What? How?
STRANGE VOICES can be heard!
HOLYGARY is CONFUSED!
Return, Dugtrio!
PICK appeared!
Huh?
PICK used DIG!
PICK enlarged a HOLE!
PEON appeared!
What is this? Some sort of undiscovered pokemon?
HOLYGARY thinks it's a MONSTER!
HOLYGARY wants to FIGHT it!
PEON looked at HOLYGARY!
PEON ran away!
Hmm... that was strange.
ENTIRE ORCISH ARMIES appeared!
Wow... that's big. I wonder how these pokemon remained undiscovered for so long if-
ORCS are not POKEMON!
ORCS want to FIGHT!
Well, I'm afraid I really must go... Places to go, people to meet, pokemon to steal...
BOSS ran away!
HOLYGARY wants to fight...
Recap: Warcraft is a game that focuses upon the great overlords of the Orcs and Humans, with nothing but an occasional acknowledgement, complaint or humourous comment from those little minions so far below. But what goes through their heads as they are led towards the battlefield?

Battle #40: Extra, Extra... November 5th, 2000
Player: Orcish Armies [No Record]

Player: Ogre Extra

HOLYGARY wants to fight!
Paladin? Yum...
OVERLORD orders ATTACK!
Okay...
I don't want to!
NARRATOR is confused!
OGRE has TWO HEADS!
HEADS were given SEPERATE COLOURS!
Ooh, dark blue...
Hey! I want dark blue!
Mine!
OGRE starts fighting ITSELF!
HOLYGARY used SWORD SLASH!
OGRE was DECAPITATED... TWICE!

Player: Axethrower Extra

HOLYGARY wants to FIGHT!
Say hello to my little friend...
LITTLE FRIEND appeared!
HOLYGARY says HELLO!
LITTLE FRIEND feels HAPPY!
LITTLE FRIEND joined HOLYGARY!
Hey! My friend!
LITTLE FRIEND was renamed LITTLE ENEMY!
LITTLE ENEMY used CACKLE!
Axe throw!
AXETHROWER threw an AXE!
LITTLE ENEMY was KILLED!
Axe throw!
AXETHROWER must WAIT!
What?
AXETHROWER cannot MOVE for a SHORT TIME after using attack!
One of the many things in WARCRAFT II that greatly annoys WEBMASTER!
HOLYGARY took ADVANTAGE of this!
AXETHROWER was split in TWO!
DEATHKNIGHT used RAISE DEAD!
LITTLE ENEMY was renamed SKELETON!

Player: Skeleton Extra

...
SKELETON used BLANKSTARE!
HOLYGARY is DISTURBED!
...
SKELETON should DO SOMETHING!
...
HOLYGARY will get a free attack...
...
SAY SOMETHING, DAMMIT!
...
ARRRGH!
NARRATOR used LIGHTNING STRIKE!
SKELETON fainted!

Player: Goblin Extra

HOLYGARY used SLASH!
I've got a flying machine!
GOBLIN has a FLYING MACHINE!
The attack missed!
Nyahaha!
GOBLIN used TAUNT!
It's super effective!
HOLYGARY is ENRAGED!
I wish I had a weapon...
HOLYGARY used HOLY BLAST!
BLAST caused ZEPPELIN to become HOLEY!
Looks like GOBLIN EXTRA's BLASTING OFF again!

Player: Peon Extra

ORCISHARMIES must be JOKING!

Player: Goblin Extra

Didn't we already have a GOBLINEXTRA?
We've got explosives!
Ah!
Kaboom!
GOBLINSAPPERS used KABOOM!
Aah, it's beautiful...
GOBLINSAPPERS exploded!
GOBLINSAPPERS forgot to CHARGE first!
HOLYGARY was UNAFFECTED!

Player: Catapult Extra

...
Gah, not again!
...
...
CATAPULT cannot do ANYTHING!
CATAPULT needs someone to USE it!

Player: Giant Turtle Extra

GIANT TURTLE looks just plain STUPID!
GIANT TURTLE needs WATER, badly!
GIANT TURTLE ran away!
GOBLIN jumped off TURTLE's BACK and moved to the CATAPULT!
HOLYGARY used SEISMIC TOSS!
HOLYGARY TOSSed GOBLIN onto CATAPULT!
HOLYGARY used CUT!
GOBLIN is BLASTING OFF AGAIN!

Player: Death Knight Extra

I'm alive!
NARRATOR points out that using ALIVE on an UNDEAD BEING instantly KILLS IT!
Unholy Armour!
ZEPPELIN's ARMOUR was FIXED!
ZEPPELIN ran away some time ago!
DEATHKNIGHT is CONFUSED!
DEATHKNIGHT used ALIVE in it's CONFUSION!
DEATHKNIGHT was RESURRECTED!
DEATHKNIGHT was renamed LIFEKNIGHT!

Player: Doomhammer

Why are we only using one attacker at a time?
ORCISHARMY realised why it is LOSING!
ORCISHARMY used HORDE!
LIFEKNIGHT was TRAMPLED to DEATH!
Yes, now the Paladin!
ORCISHARMY used EVILLOOK!
HOLYGARY is UNNERVED!
ORCISHARMY used STEP!
ORCISHARMY moved ONE STEP FORWARD!
HOLYGARY used QUOTE!
HOLYGARY: He who fights and runs away...
Quickly finds out that while he was busy being UNNERVED the ORCS have SURROUNDED HIM!
Now! Attack!
NARRATOR used CLIFFHANGER!
BATTLE ended!